Corporate Entertainment special programs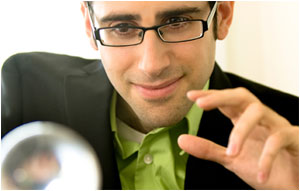 Studies show that hiring high quality corporate entertainment for corporate events shows a level of appreciation to employees that instill high levels of motivation throughout the year. Let Benjamin Corey work with you to make your next event a unique offering for your employees.
The corporate magic experience is a perfect touch for a variety of events including; Product launches, "Brain Breaks" at sales and creative meetings, Training Conferences, Conventions, Tradeshows, Award Ceremonies, and more.
Examples of implementing Benjamin Corey to insure a successful event:
Award Ceremonies: Add that extra hint of appreciation by delivering your awards with a touch of magic.
Meetings and Conferences: "Message focused" educational corporate entertainment.
Trade Shows: Draw crowds to your booth with the seductive nature of magic while delivering your sales message to clients and promoting brand awareness to maximize your trade show ROI.
To witness the difference Benjamin Corey can offer your event, Request a Date Now.